When Airbnb replaces a hotel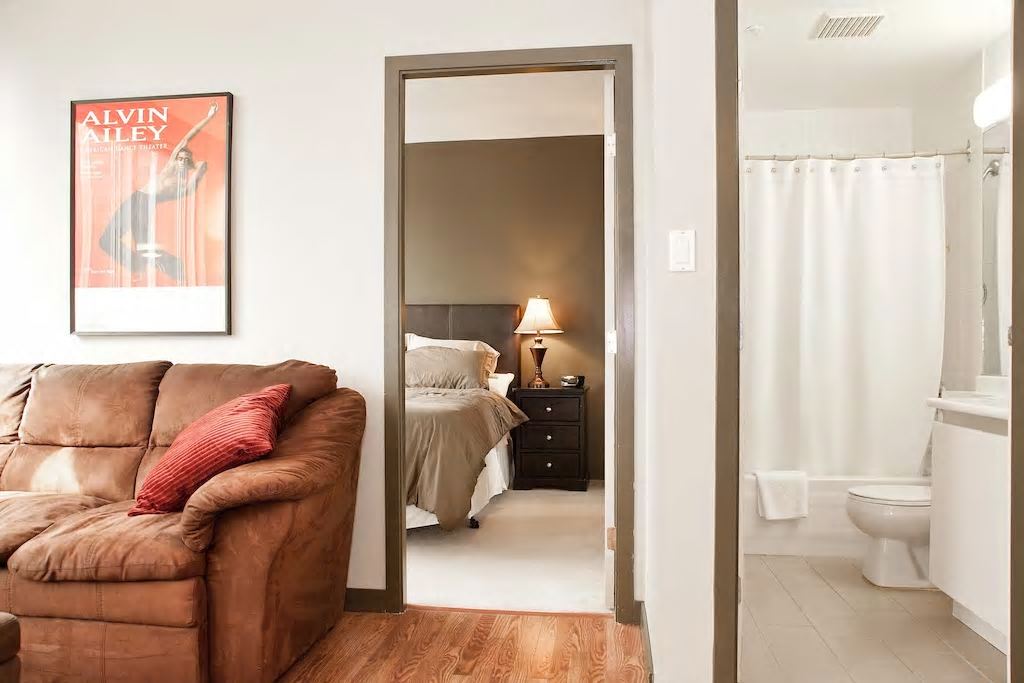 I've been an advocate of the Airbnb lifestyle from before it was conceived. From my very first international adventure to New York way back in 1989, I wanted to experience the city like the locals. So I found an apartment via the Sunday Times small ads to stay in and I went back there next time too.
Sometimes I just want the luxury of a hotel and other times I want all mod cons of a kitchen and full bathroom at my disposal in a real home. In Sweden, we chose Airbnb for Stockholm where we found ourselves looking out to the woods over breakfast and then walked 15 minutes to the train. For the second part of the trip in Gothenburg, we had a glorious hotel right in the city centre whose staff were incredibly helpful when our flights were changed with just a few hours' notice.
At an Airbnb, most of the time the owner of the apartment welcomes us and is available at the end of the site's in-app message service pretty much 24/7. A local concierge, if you will, who shares the important information; where to buy milk at midnight, which local coffee shops are 'beard-free' and of course the best and cheapest restaurants plus good supermarkets. They'll also show you the best programme to use on their washing machine for the fastest wash, how to change the pod machine so I can use my own coffee (I always travel with some to keep my going before I find the best locally) and when the neighbours are likely to be around.
Staying longer
For anything more than 6 days, Airbnb wins over a hotel. It's cheaper, roomier and has most of the conveniences that your home has. Occasionally a suite hotel will have the full facilities and the roominess that goes with it but these tend to exist mainly in North America.
Washing machine/dryer
Other than Airbnb being less expensive, this is one of the biggest perks for me. It means I can halve the clothes I need to pack and just wash and dry every few days. I have fresher clothes and less to lug about at airports and on trains.
More hotels have laundry facilities these days although again, only really in North America. Certainly, recent stays in the Hiltons have proven this case – although I wish they'd state this big plus-point on their websites when I book!
More space
Depending on countries you visit, there is generally more room in an apartment. The place we had in Toronto had two bedrooms and two floors. The lounge was so big, we had a long wait to get it warm! But it was cheaper than a hotel.
Even the Montreal one was large but all on one floor. Next time, we'll deliberately look for more compact places, like our own. It takes too long to get ready to go out when it's a big walk between bathroom and bedroom!
TV – a regular TV rather than the international news channels the hotels are big on. Sometimes TVs in apartments are lacking in channels as everyone seems to have Netflix etc. I feel I can sit and watch dramas at home. When abroad I want to get out so prefer to see what the locals are watching, just to get a feel of the place while I'm pottering around getting ready to go out. Often people have smart TVs and DVD players plus films to watch so it's worth checking.
Location
Staying in someone's home means I am more likely to be in a residential area so my living 'like the locals' aim is easier to realise. The apartment we stayed in Vancouver was an investment property so it was sparsely furnished and we didn't have to side-step any potentially treasured family heirlooms and avoid red wine. Both the Toronto and Montreal bases were teeming with personal belongings. The photos on the site will give a good indication of what's in the place and I always ask questions of the 'host' before I book. If for no other reason but just to have some dialogue, in the same way, I make friends with hotel staff before I arrive.
Flexible check in/check out depending on hosts availability to let you in. It can be less flexible to check in any time like at a hotel, especially if the owner is making a special journey to let you in (or a family member is). If you're plane/train/car is late resulting in a missed time slot it will mean a (possibly long-distance, expensive) phone call to contact the owner. On the plus side, rarely do you need to check out early in the morning and there's often flexibility about leaving your cases at the place if you're leaving town much later in the day.
Here's £25 off your first stay